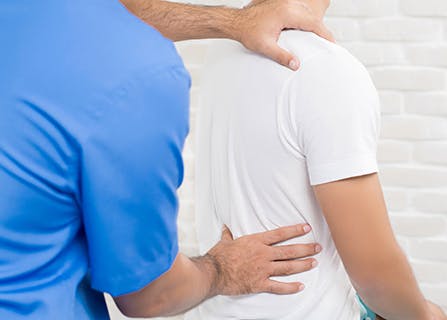 How to treat Slip Disc?
Treatment, tips and tricks to ease pain
Take rest.
Apply a pain relieving ointment.
Have hot fomentation and light massage.
For temporary relief, a muscle relaxant could be taken.
If symptoms persist for more than 6 hours, visit an Orthopedist or a Physiotherapist and they will help you out.
This article has been authored by Dr. Ridwana Sanam in her personal capacity. The views and opinions expressed in this article are the author's own and do not reflect the views of GlaxoSmithKline Pharmaceuticals Ltd. Please note that no part of this website content is intended as medical advice. Kindly visit your doctor for diagnosis and medical advice for your knee problems/pain.
References:
1. Textbook of Orthopedics by J Maheshwari
2. Therapeutics Exercise- Foundations and techniques by Carolyn Kisner and Lynn Allen Colb
3. Muscle testing and Function with posture and Pain by Florence Peterson Kendall